Athlete's Diary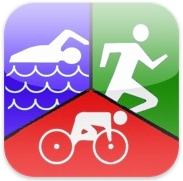 iPhone • iPad • iPod Touch
Software for runners, cyclists, swimmers, triathletes, and other fitness enthusiasts
The original (first introduced in 1990 on the Macintosh, with DOS, Windows, and PalmOS versions following), best-selling, and best-reviewed multisport software, now available for iPhone, iPod Touch, and iPad (separate and fully iPad optimized version), with full compatibility with earlier versions. Log your training, view it in a a variety of formats, and analyze it to your heart's content. Get more out of your log than you put into it!


iPhone/iPod version • iPad version
Here's a summary of the features you'll find in Athlete's Diary for iPhone, iPod Touch, and iPad:
Log your workouts in multiple sports — running, cycling, swimming, cross-country skiing, or anything else.
Customize each sport with your preferred units for distance and speed or pace, in "English" ("imperial") or metric units (i.e., miles or kilometers).
Record distance, time, and pace (enter any two and the third is automatically calculated), along with date, sport, category (race, training, or interval workout), route or workout description, and notes.
Add a graphic to each entry — a photo you took, a map of your route, a heart rate graph, a race photo, etc.
No limit on the number of entries. 15 years of workouts? No problem.
Memorize and enter frequent workouts using "autofill." Just enter today's time and perhaps a comment and you're done.
Display workouts in a scrolling list, or in a single workout/screen "journal" format. From the journal format, tap on the thumbnail of any attached graphic to display the graphic full screen.
Quickly find a workout on a particular date with the date scroller, rather than scrolling through hundreds or thousands of entries.
Display time and distance totals in list or graphical form, by week, month, or year, for one or more sports.
Record and total (and graph) any other numerical quantity — weight, ascent, average heart rate, etc. — using "keywords".
Powerful selection capability lets you display and total workouts by date, sport, category, distance, time, pace, or any word or phrase in either the route/workout or notes fields.
Compound selection lets you select workouts which fit multiple criteria, using either "and" or "or" criteria (i.e., workouts which fit two different criteria, or which fit one criteria or the other). Or, select workouts which do not fit certain criteria (e.g., all the workouts where the notes do not include the words "taking it easy").
Upload your entire log or portions of it to your desktop via Dropbox™, Apple's iTunes file sharing, email or ftp.
Share your workouts on Facebook directly from the application.
Output files are simple text files with full compatibility with the desktop versions (Mac and Windows) of Athlete's Diary (sold separately), but also able to be read by any other word processing, database, or spreadsheet software on the desktop as well, thus ensuring its viability for the indefinite future.
Easy, automatic synchronization between desktop or iOS versions, or multiple copies of the software running on different iOS devices, using Dropbox.
Download your existing desktop log into the iOS version
Runs on iPhone, iPod Touch, and iPad. Full support for multitasking with iOS 4.0 or higher.
Separate iPad version fully optimized for iPad

Want to learn more?


iPhone/iPod version • iPad version
About Stevens Creek Software:
Stevens Creek Software has been developing software for Windows, Macintosh, Palm, and iPhone since 1988. We have been a leading developer of software for the Palm platform, and are now one of the leading developers of software for iPhone, with eight different titles on the market.
Stevens Creek Software
P.O. Box 2126
Cupertino, CA 95015
Click "Recommend" to let your Facebook friends know about Athlete's Diary: