Stevens Creek 50K
Santa Cruz Mountains
Pictures from 2003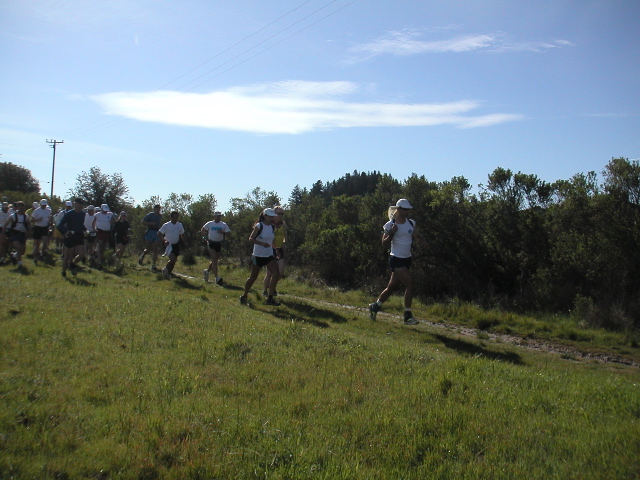 Runners are off at the 2003 Stevens Creek 50K. Leading the pack, eventual co-race winner Brian Robinson, trailed by the other co-race winner Sophia Lewis and contender but eventual 20M dropout Ian Hersey.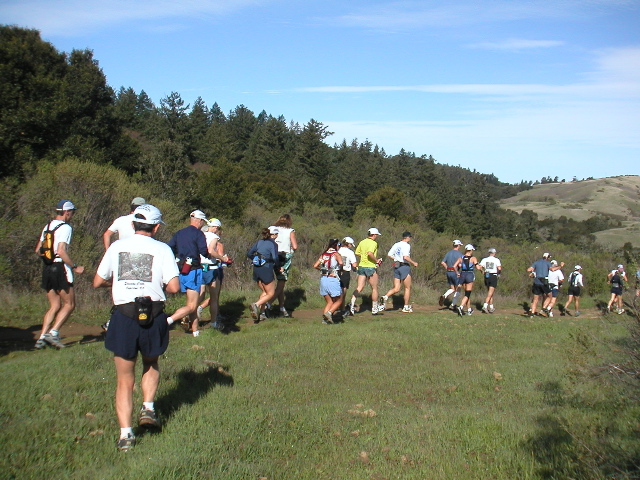 The pack heads off behind the leaders. Visible runners include Clem Choy (closest to camera), Jim Winne (dark blue shirt near the back), Catra Corbett (light blue shorts with camelback), Chris Batteate (to Catra's left), and many others. Birthday boy Steve Patt is just to the right of Jim Winne in the picture, partially hidden.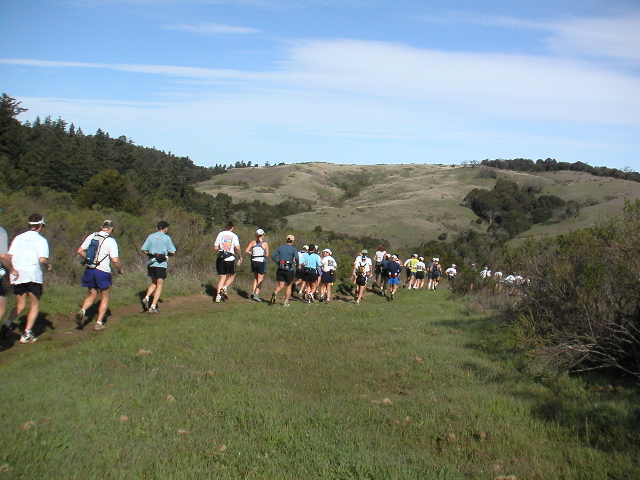 The pack strings out on a beautiful Bay Area day.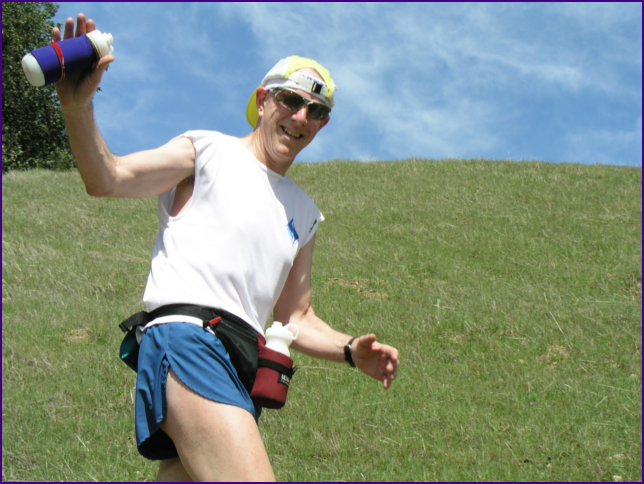 Birthday boy and R.D. Steve Patt heads for the 11M turnaround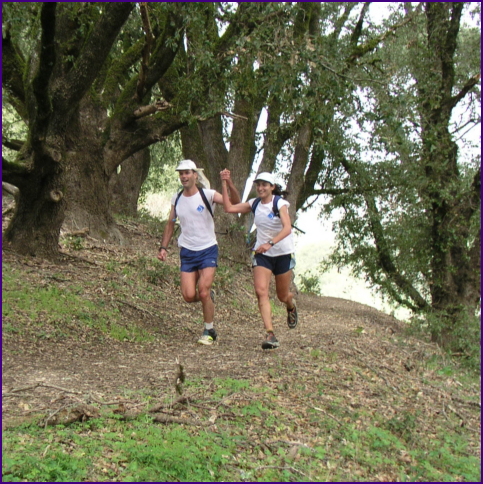 Winners Brian Robinson and Sophia Lewis approach the finish in course record time...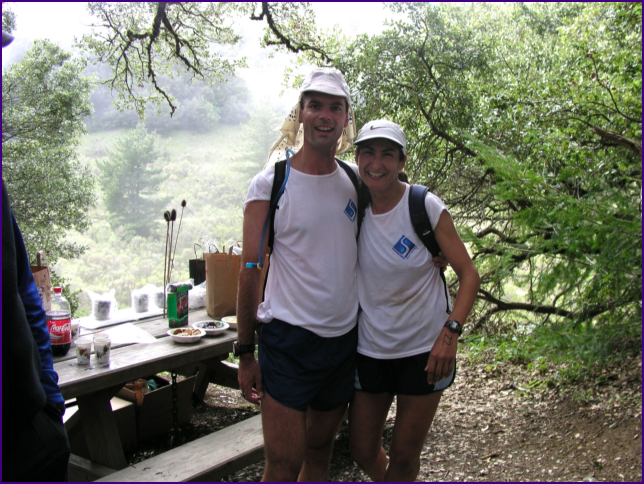 ...and model the race T-shirt, sponsored by Stevens Creek Software (for the back of the T-shirt, see
the picture below the results)
For more GREAT photos of the race taken by ace photographer Kevin Smith,
click here and here